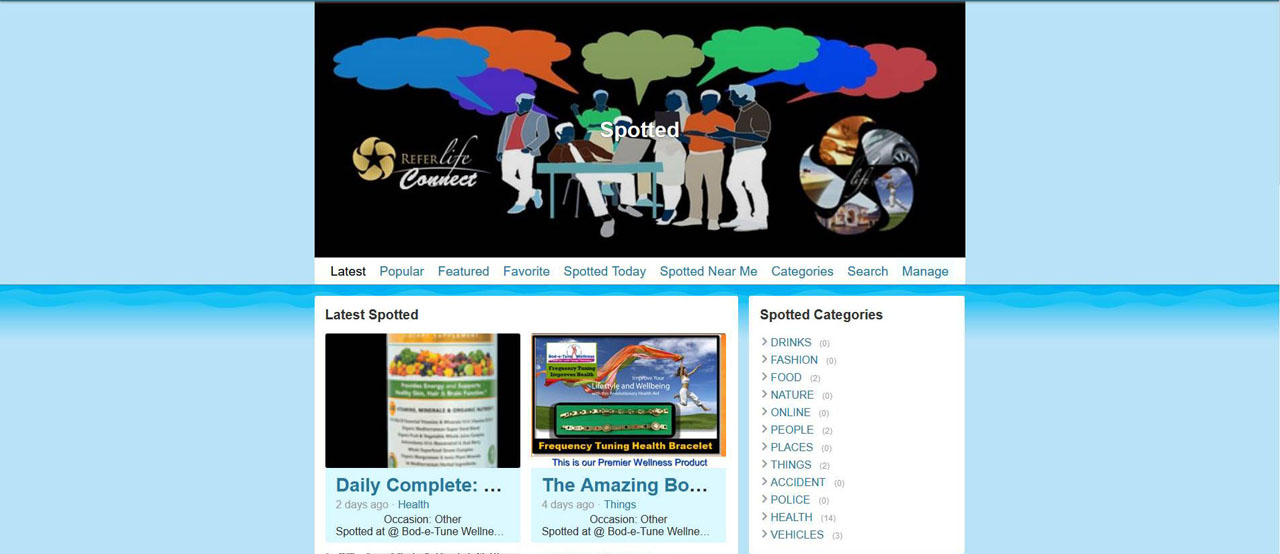 Google offers pay per click advertising, Facebook offers pay per click type advertising and now ReferLife Connect pays you to advertise.
utilizing our SPOTTED APP the co-op and some of our vendor members will place ads like the ones shown on the left..
Categories are added as need and new items are added. The co-op controls the items that show up in this first section of the website.
Every member has their own replicated website where they can shop for their own needs, and share their website with others to earn.
This allows even FREE Members able to earn rewards as products are purchased by members in their personal organizational franchise.
You can access your marketplace when you login to your co-op back office on the left side menu.