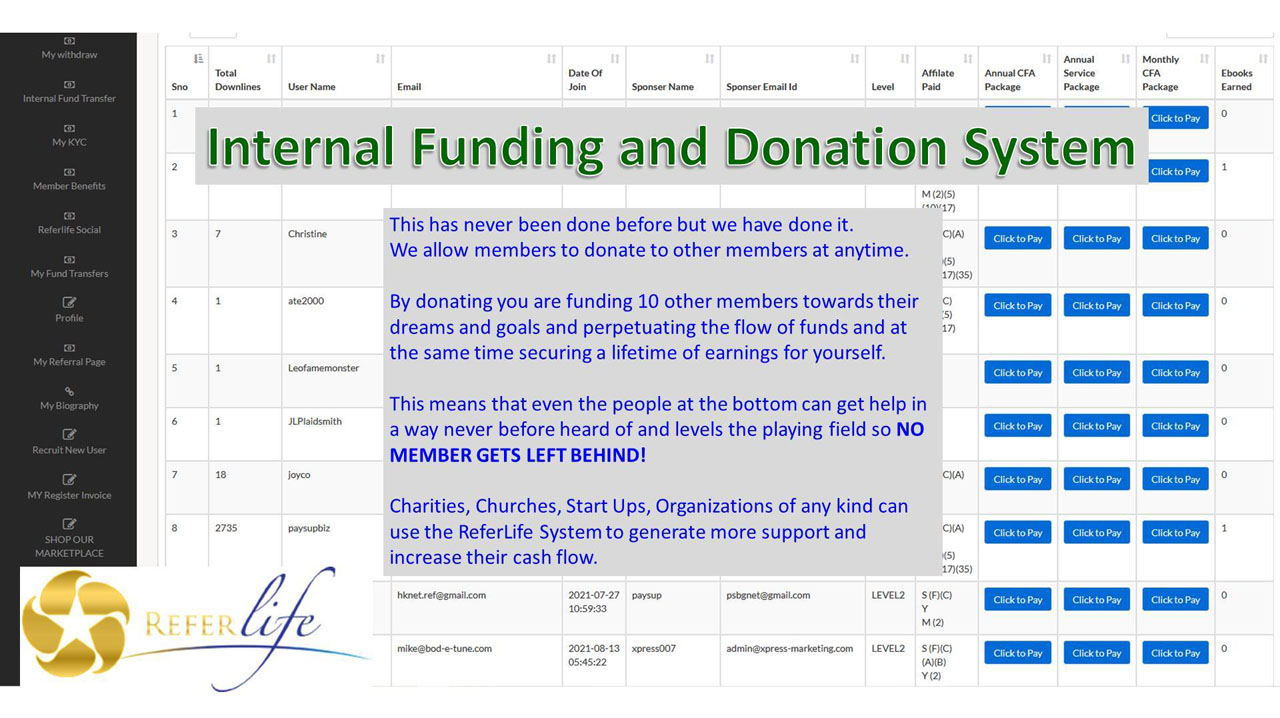 SReferLife Co-Op also offers the ability for members to gift, donate, pay-it-forward to another member in their team at anytime.
I don't think this has ever been done this way before, where their is a CLICK TO PAY link that simply allows you to gift to another member.
Gifts or donations can be done where up to 11 members get to share in a gift or donation, this allows us to help many at one time.
One of our main goals is to allow money to flow through the Referlife system working to secure a better life for all members.
As the co-op grows and members have more disposable income they can help the people who are new members easily.
Charities, churches, start ups and organizations of any kind can utilize the system to help others and not leave anyone behind.
Iu.