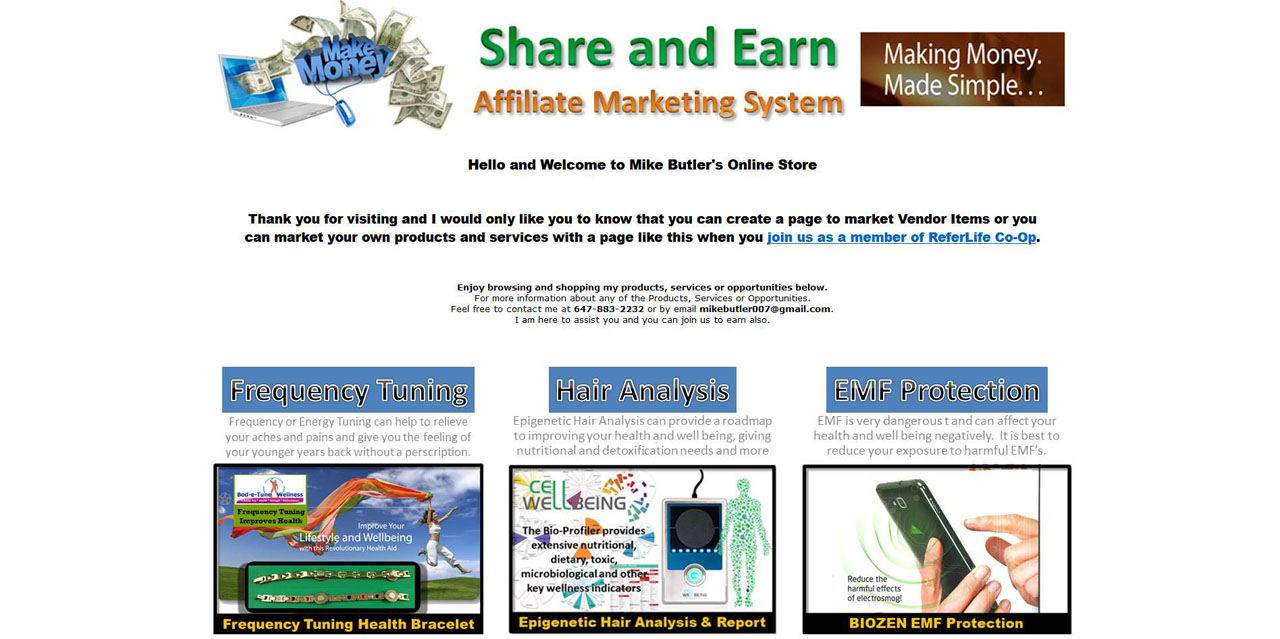 The ReferLife Co-Op offers our own SHARE and EARN Affiliate Marketing System where here we make making money, made simple.
Members can access product display and marketing pages that are already setup and ready to share with others what we have.
Your page has your contact details available if you wish so that prospective customers or interested parties can contact you.
With the prices alreay set and your commissions attached, this means you are ready to Share and Earn immediately.
Here mambers .